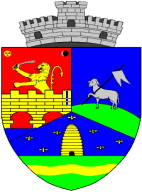 The municipality of Dudestii Vechi, Timis county, Romania, has invested in recent years in environmental sustainability programs and in this regard have developed and approved a series of strategies and local investment programs for the expansion, development, and modernization of the service. Public lighting, with LED lighting fixtures in order to support energy efficiency and intelligent energy management in public lighting infrastructure.
For the next years, we want to promote ecological solutions designed to ensure energy efficiency for household and other consumers, such as the execution of modernization works in order to make energy-efficient the building of the high school Dudeștii Vechi "Theoretical High School St. Kiril and Methods Dudestii Old.
For the year 2021, the municipality of Dudestii Vechi will complete the underfloor heating works with a heat pump and thermal insulation. Also, for the next years, the municipality wants to implement at the local level a system of production and distribution of thermal energy using geothermal energy for households and other consumers. All these works at the local level will be carried out in accordance with the national and European legislation in force.