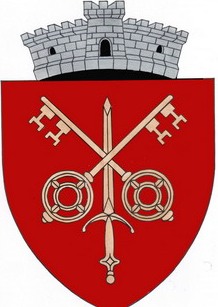 Lovrin Municipality, Timis County, Romania has invested in recent years in environmental sustainability programs and in this regard have developed and approved a series of strategies and local investment programs for the expansion, development, modernization of local public lighting service as well as the modernization and expansion of the STRAND TERMAL Lovrin Leisure and Treatment Base, in order to support energy efficiency and intelligent energy management.
Leisure and treatment base «Thermal Pool» Lovrin, which uses geothermal water, is equipped with two outdoor pools (an Olympic-sized pool and a children's pool) and an indoor pool, ideal for the fall-winter period, the leisure base and treatment also benefits from a mini hotel. Also, at local level, a series of ecological solutions have been adopted and promoted, meant to ensure energy efficiency for household and other consumers. It was approved the rehabilitation, modernization and endowment of the primary school, kindergarten, gyms, town hall, dispensary, parks and other public spaces in the municipality as well as various outdoor cultural objectives, the construction of a football field to operate at night, in accordance with the national and European legislation in force.
In the next period, the aim is to build a complex medical recovery section, modernize the agri-food market, modernize the thermal power plant and the central heating system based on geothermal water - capitalization of geothermal energy for the production of heating and hot water, vertical expansion of the Technological High School, «Romulus Paraschivoiu» from the municipality, sewerage and treatment plant, as well as the establishment of child care institutions up to 3 years old.